The Bloomfield Track

Beautiful scenery

Coastal track linking Cape Tribulation to Wujal Wujal and Cooktown

A true 4WD track with unimproved creek crossings, steep climbs and plenty of opportunity to get stuck if it is wet!
The coastal drive to Wujal Wujal on the Bloomfield River and beyond is an unforgettable experience, full of spectacular views, creek crossings, secluded beaches, a rainforest archway, majestic plants, unexpected wildlife and history.
The Bloomfield Track is one of the most scenic short 4WD drives in Queensland and a must-do for 4WD travellers, whether self-driving or experiencing a little extra through a local 4WD tour company.
The Track's construction in 1983-84 led to the Bloomfield Blockade, one of Australia's most important environmental protests. The area now has World Heritage protection and the Track is now an iconic 4WD experience.
Best spots along the Track are:-
View back to Cape Tribulation with a ring of fringing coral at low tide

Emmagen Creek Crossing (the limit for 2WD vehicles)

Donovans Ridge looking back to the mouth of Emmagen Creek and Mt Sorrow Ridge

Cowie Beach – isolated with sweeping views, red mangroves and fringing coral reef

Bloomfield River lookout – great view and often a croc below on the sandy bank

Bloomfield River – new bridge crossing

Bana Yirriji Arts Centre – see real rainforest art by local Indigenous artists

Wujal Wujal Falls

Evocative murals on the walls of the Wujal Sports centre

Bloomfield River drive up to Cooktown
Much of the surface has no gravel. On steep slopes, or where it is red soil, it can be very slippery in wet weather. Road conditions can vary greatly – either an easy drive or impassable – although improving with new bridges over Woobadda and Bloomfield River.
The Track is generally unsuitable for trailers and definitely not caravans. An enjoyable 4WD drive if the driver is sensible and drives carefully.
Creek/River Crossings - Normally straightforward but in wet weather there could be two difficult crossings. Most 4WDs can only cross up to 600 mm (2 feet) without damage – check your owner's manual. Even if capable of deeper water strong currents can easily wash 4WDs away! Always walk into deep crossings first to determine depth and speed. If in doubt always wait for the water to go down.
Steep Climbs and Descents - There are two on the Track at Donovan's Range (20% - 1:5) and Cowie Range (up to 33% - 1:3). Select the correct gear and engage before the climb – it's not fun to change on a 1:3 slope! If slippery, engage 4WD – make sure you know how to do this! In some vehicles hubs must be locked beforehand – full-time 4WDs should have centre diff locked.
Descending is often more dangerous. Select low gear beforehand, keep speed down using engine braking where possible. Never rely on brakes alone. If you start to slide accelerate to straighten the vehicle – braking makes the slide worse.
Boggy Patches - If the surface breaks up boggy patches can develop so try to drive on the hardest surface or follow existing ruts. Otherwise check boggy patches before driving through.
Unimproved Surface - Surfaces can be loose and slippery even when dry and slides can develop easily. Drive slowly and avoid hard braking or rapid acceleration.
Dust - Can cause decreased visibility and lead to accidents so don't stop suddenly in a dust cloud, don't follow too closely and put your headlights on so other traffic can see you.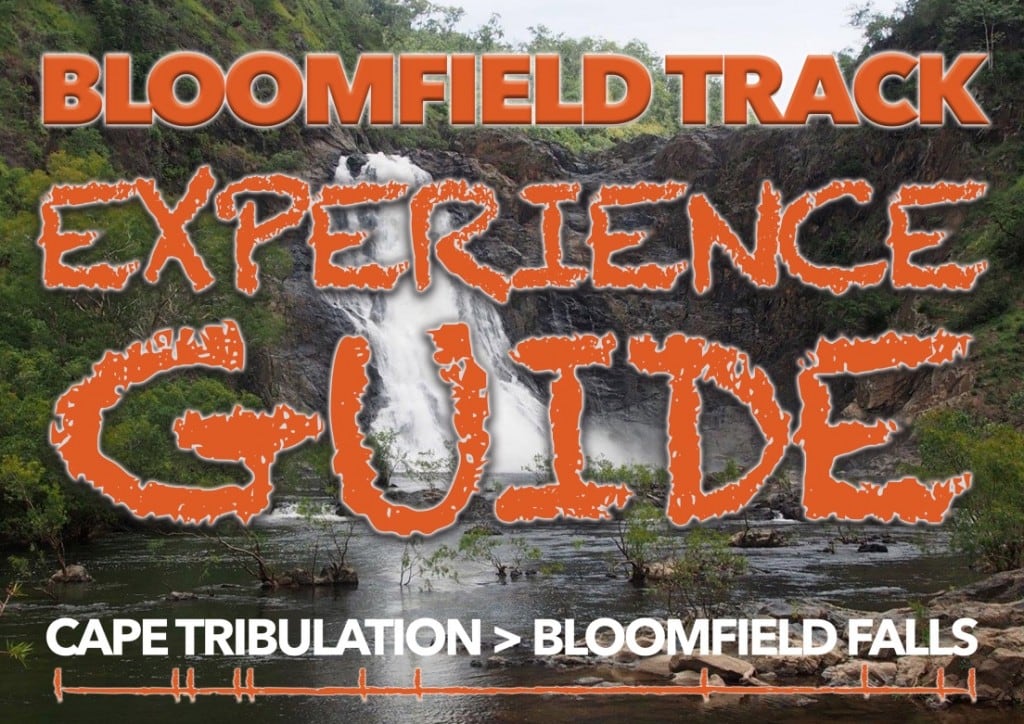 The 4WD Bloomfield Road from Cape Tribulation to Cooktown (also known as the Bloomfield Track or Coast Road) is one of Australia's most scenic and challenging drives. This road travels through the heart of the Wet Tropics, World Heritage Listed Rainforest, waterfalls, creek crossings, rainforest-clad ranges and stunning views.